YOU CAN BUY ELVIS PRESLEY'S WONDERFULLY TACKY BELT BUCKLE FOR $54,000
As Baz Luhrmann begins production on a new Elvis Presley biopic, some of the King's personal effects are up for sale.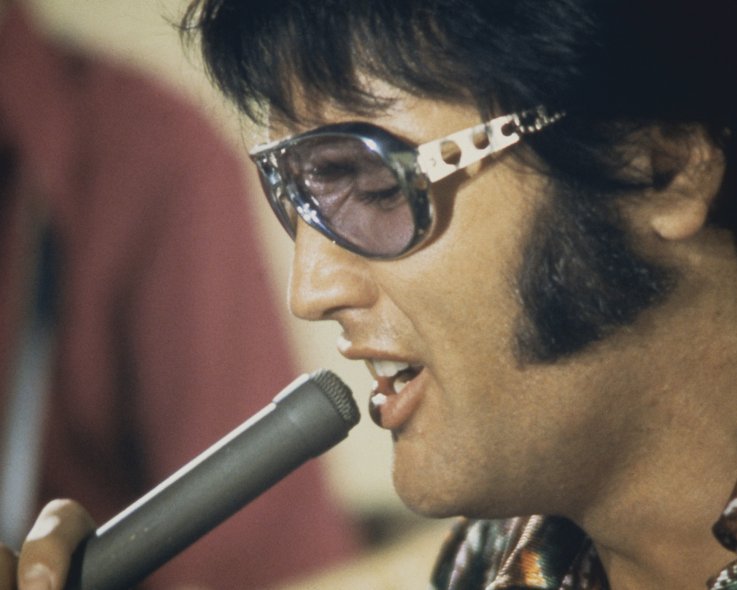 Elvis Presley performing, circa 1970.
SILVER SCREEN COLLECTION/GETTY IMAGES
A gold-and-diamond wristwatch from 1974 is being 
offered by M.S. Rau Antiques of New Orleans
for $498,000. The watch was a gift from the King to singer J.D. Sumner, a mentor to the young Elvis. After he became a star, Elvis hired Sumner and his quartet as backup singers—and remained with him until the King's death in 1977. (Sumner actually sang at Elvis' funeral.)
Crafted of 14-karat yellow gold, the Swiss-made watch features 26 round white diamonds framing the clock face. A personal inscription reads, "From Elvis to J.D. Sumner, 1974."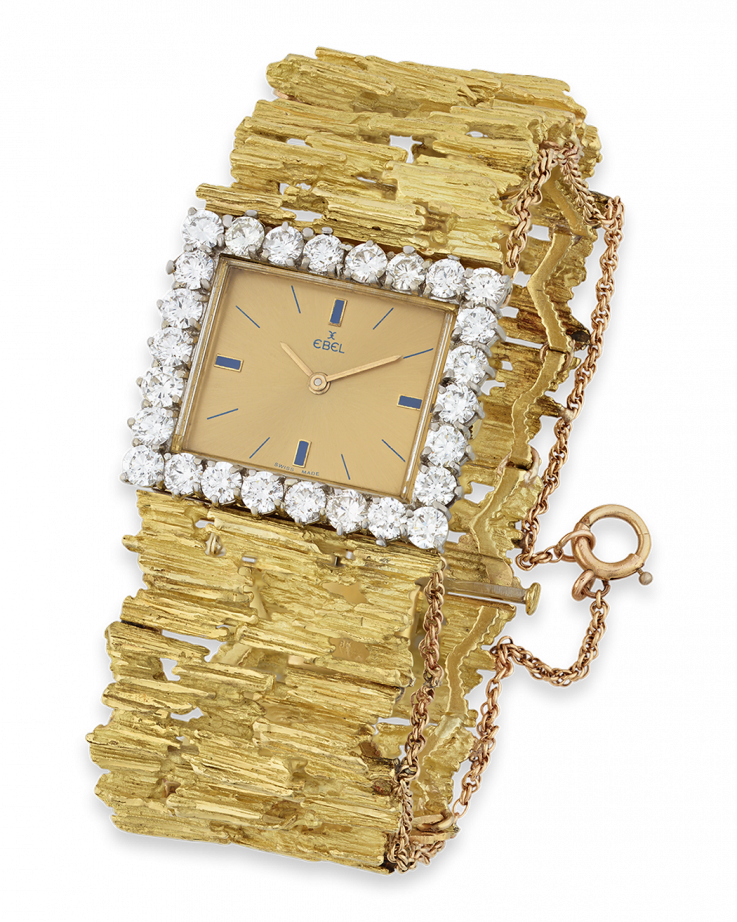 A gold-and-diamond wristwatch given as a gift by Elvis Presley is expected to fetch at least $500,000 at auction says 
M.S. RAU ANTIQUES
Also for sale is a rather unique belt buckle resembling a Rolls-Royce grill, commissioned by Presley from Memphis jeweler Harry Levitch. The 18-karat buckle is going for $54,500.
Elvis bought his first first Rolls-Royce, a Silver Cloud I, in 1960—trading it in for a Rolls-Royce Phantom three years later. In 1966, he purchased a Rolls-Royce Silver Cloud III, which he would drive between Los Angeles and Memphis.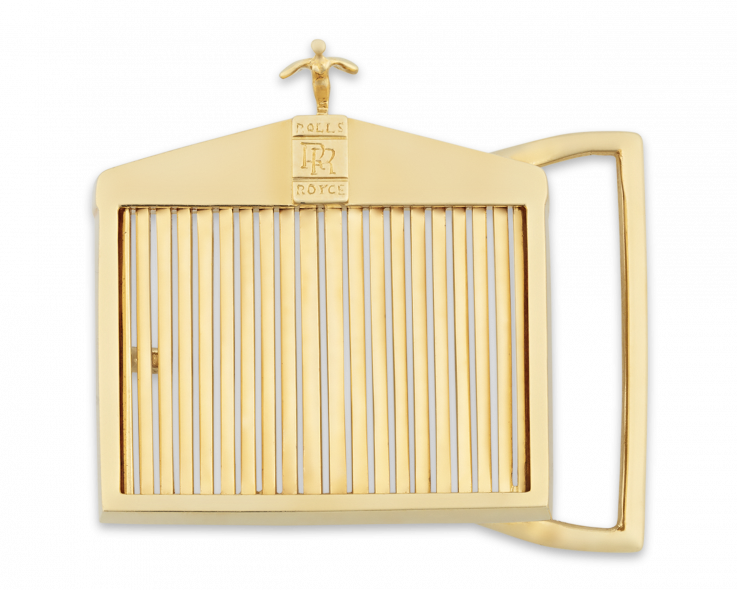 Elvis owned several Rolls-Royce cars and commissioned this belt-buckle from Memphis jeweler Harry Levitch.
"The belt buckle was purchased by Elvis in the 1960s [and] symbolizes not only his love for luxury vehicles, but particularly for the Rolls-Royce," a spokesperson for M.S. Rau Antiques told 
Newsweek
. "He's also known to have outfitted them with the latest technology, including a telephone, electric windows and a microphone. His cars were among his most prized possessions."
The buckle measures 1 3/4" x 1 3/4" and is accompanied by a certificate of authenticity signed by Jimmy Velvet, president and chairman of the Elvis Presley Museum.
In a separate auction, three of Elvis' vehicles are going under the gavel—though, sadly, not one of his Rolls-Royces: On Wednesday, Kruse GWS Auctions announced a white 1973 Lincoln Continental stretch limousine, a restored GMC pickup truck and a 1976 Harley Davidson FLH 1200 Electra Glide would be included in the "Artifacts of Hollywood" auction scheduled for August 31.
Items belonging to Presley continue to fetch top dollar, more than four decades after his death: In May 2018, an Omega wristwatch he owned sold for $1.8 million, the most ever for a piece of Elvis memorabilia. The watch was a gift from RCA Records in 1961, commemorating Elvis selling 75 million records worldwide.
It was expected to sell for between $50,000 and $100,000, but a fierce bidding war caused the price to skyrocket.